The Journal of British Blockchain Association (JBBA) is the world's first peer-reviewed, academic journal devoted to Blockchain technology, Distributed Ledger Technology (DLT) and Cryptocurrencies that is available both in print, and online. It is an Open Access journal offering wide-ranging and comprehensive coverage of all facets of Blockchain, DLT, Cryptocurrencies and is the leading practitioner journal in the European Blockchain community. JBBA is indexed in the Directory of Open Access Journals (DOAJ).
The JBBA was built on the objective of advancing the knowledge, understanding and application of Blockchain technologies through the publication of thorough, peer-reviewed, relevant research from leading academics and professionals.
The JBBA provides a forum for authors to share proof of concepts, knowledge transfer, proof of impact, experimentation and experiences across a wide range of industries and technologies in which Blockchain is being deployed. It also publishes original research, thought-leadership opinion pieces, case studies, critical reviews and interviews with key influencers and blockchain/DLT experts from around the globe that advance the common level of monologue within the blockchain/DLT profession.
JBBA is indexed in the Directory of Open Access Journals: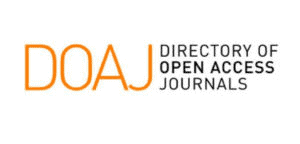 JBBA research is on immutable ARTiFACTS Ethereum Blockchain 

JBBA is a Publisher Member of

JBBA is archived and preserved at Portico

Working in collaboration with Editage to offer Author services

On Publons supporting Authors, Reviewers and Editors

Registered Journal at Reviewer Credits

The JBBA calls Scientists, Scholars, Engineers, Academicians, Industrial professionals and Researchers from all over the world to submit their unpublished, original work for inclusion in our upcoming issue. All submissions will be reviewed and evaluated based on originality, quality of content and relevance to journal contributions. We also welcome empirical papers from all areas of Blockchain/DLT technology and cryptocurrency research, including innovation and emerging trends. All the accepted articles will be published in the upcoming issue of the journal.
The JBBA ISSN Number (Online): ISSN 2516-3957
The JBBA ISSN Number (Print):     ISSN 2516-3949
Be a part of The most Prestigious &
The most Powerful voice on Blockchain